Boosted by strong real estate sales and rentals, GERI's net income soars 37% in Q1
May 11, 2023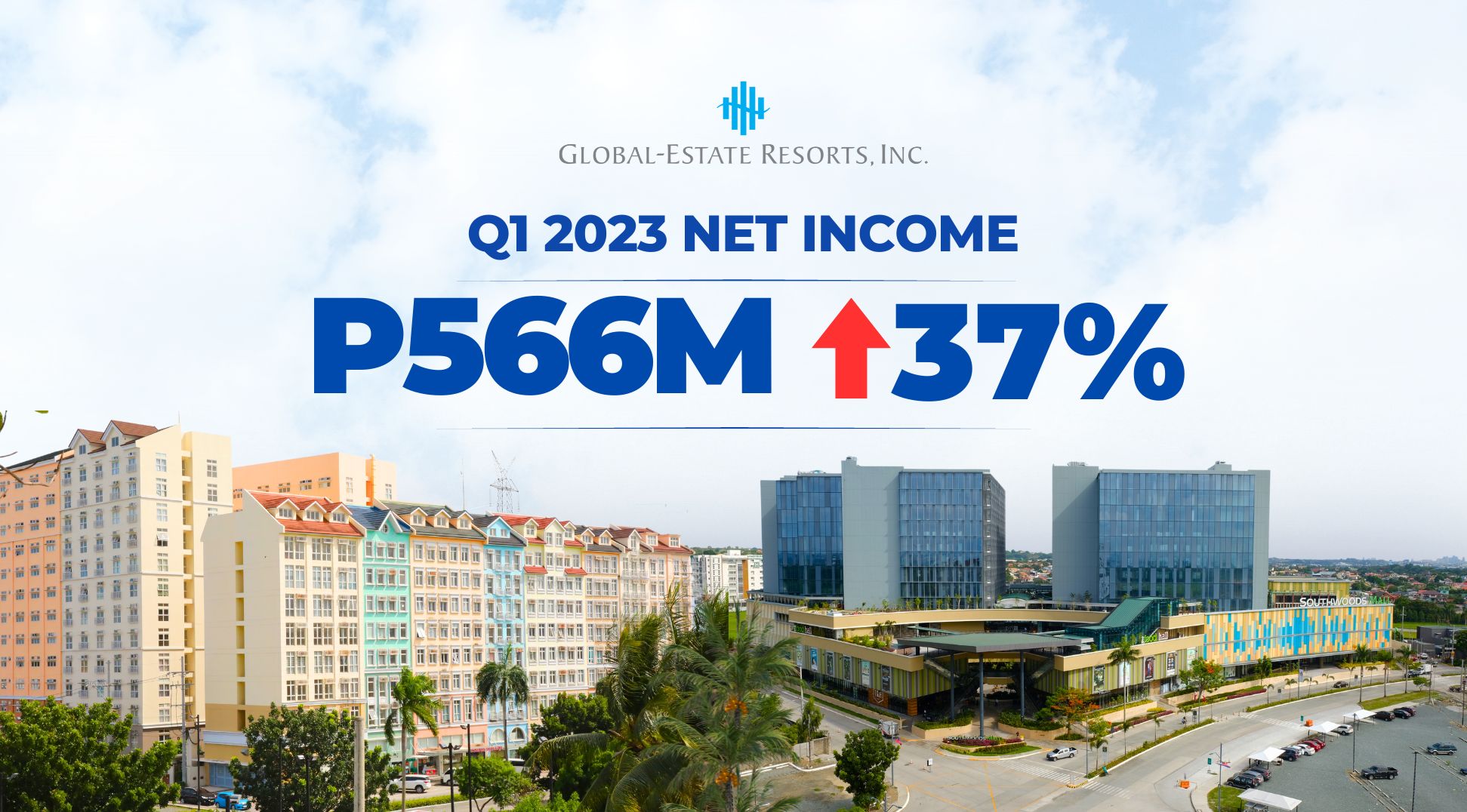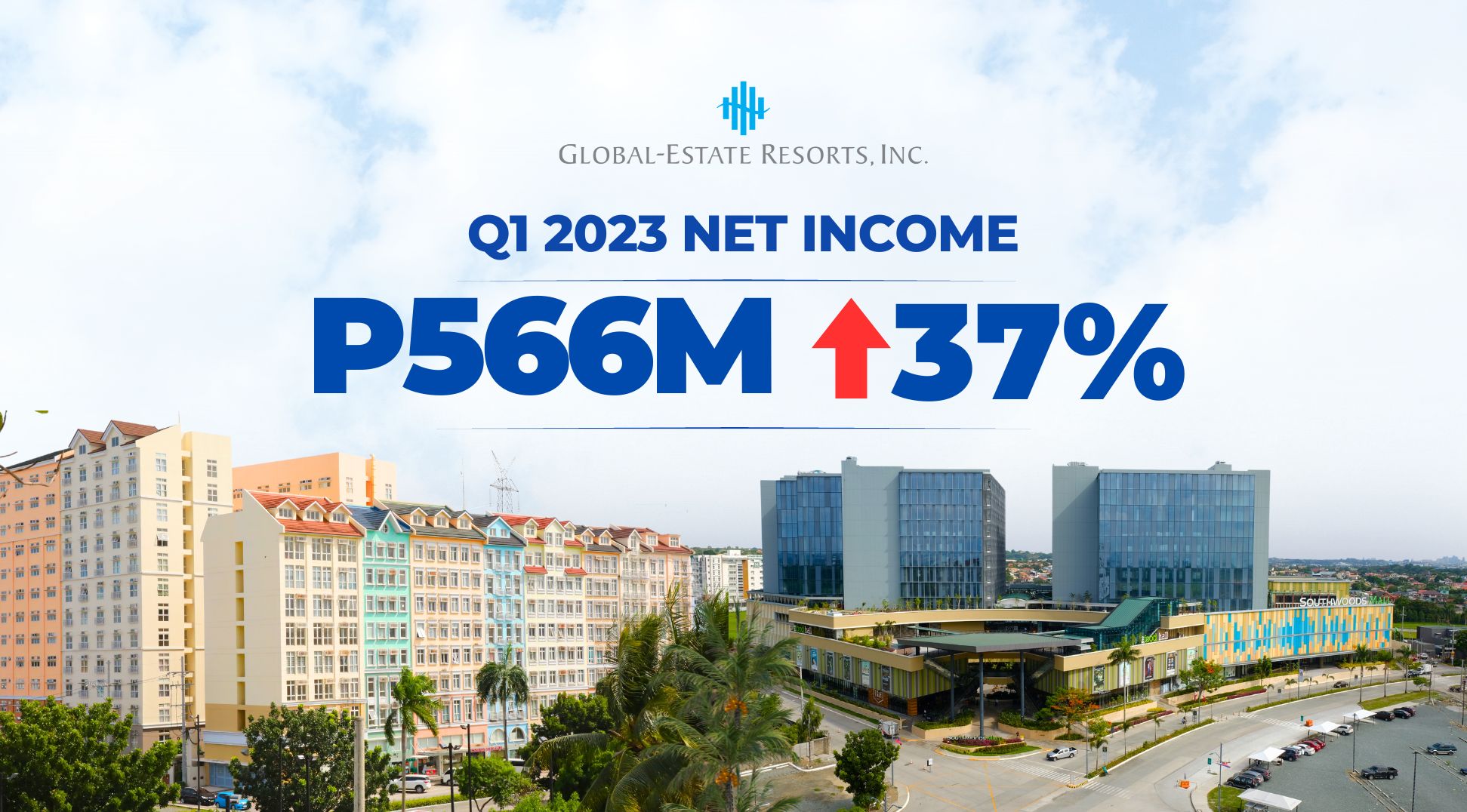 Megaworld subsidiary Global-Estate Resorts, Inc. (GERI) started the year with stellar growth across all business segments. Net income in the first quarter of 2023 grew by 37% to P566-million compared to last year's P412-million. The company continues its path of growing past pre-pandemic performance on the back of the sustained recovery of the economy and strong demand for leisure properties. Net income attributable to owners grew by 40% to P479-million from last year's P343-million.
Consolidated revenues grew by 56% to P2.1-billion from P1.3-billion in the same period last year.
"Our strong start to the year raises our confidence that we are on track to hit new heights for GERI. This is also a testament to the quality of our projects and the strength of our brand. Demand continues to grow, and we are committed to capturing new opportunities as we strive to deliver meaningful value to our stakeholders," says Monica T. Salomon, president, GERI.
Real estate sales soared by 63% to P1.7-billion from last year's P1.0-billion as a result of higher construction completion. Reservation sales, likewise, grew by 45% to P5.8-billion during the first quarter of the year.
The company saw growing demand for residential and commercial properties in its projects at Boracay Newcoast in Aklan, Eastland Heights in Antipolo, Rizal, Twin Lakes in Laurel, Batangas, Southwoods City in Biñan, Laguna, and Arden Botanical Estate in Trece Martires, Cavite.
Particularly, the Ocean Garden Villas project in Boracay Newcoast boosted reservation sales. The project was launched in the first quarter of this year with a project value of P849-million. To be completed in 2027, this project is now selling at P255,000 per square meter.
Meanwhile, hotel revenues more than doubled to P143-million during the quarter from last year's P61-million due to the continued rise of local tourism and travel.
Leasing revenues, on the other hand, grew double-digit by 10% to P123-million from last year's P112-million. These were achieved by the growth in rental in retail spaces in Southwoods City, Alabang West, and Twin Lakes.
Today, GERI has nine (9) tourism estates and integrated lifestyle communities across the country covering more than 3,300 hectares of land namely: Twin Lakes in Laurel, Batangas (1,200 hectares); Southwoods City in Biñan, Laguna and Carmona, Cavite (561 hectares); Alabang West in Las Piñas City (62 hectares); Boracay Newcoast in Boracay Island, Aklan (150 hectares); Sta. Barbara Heights in Sta. Barbara, Iloilo (173 hectares); Eastland Heights in Antipolo, Rizal (640 hectares); The Hamptons Caliraya in Lumban-Cavinti, Laguna (300 hectares); Arden Botanical Estate at the boundary of Trece Martires and Tanza in Cavite (251 hectares); and Sherwood Hills in Trece Martires, Cavite (340 hectares).